WE MAKE TECHNOLOGY TO RAPIDLY DETECT AND MANAGE NUCLEAR THREATS.

OUR PRODUCTS SHOW IMMEDIATE COLOR CHANGE WHEN IN CONTACT WITH NUCLEAR MATERIALS.
RELIABLE, FAST
RADIONUCLIDE DETECTION
Our one-of-a kind technology provides the capability to detect nuclear threats using a variety of applications. Our products include Single Use Ampoules, Detection Wet Wipes, Water Tests and we have field kits tailored to your specific needs.
SIMPLE, FAST, ACCURATE
Codeac Solutions' technology works across a range of environmental conditions and use cases—including rapid onsite alpha and beta particle detection in conditions where the use of other systems are impractical or infeasible. This critical technology saves time, money, and—most importantly—lives.
DEFINITIVE RESULTS
IN
less than 60 seconds
Our colorimetric tests show immediate visual color change when brought into contact with Uranium, Plutonium, Cobalt, Americium and Primary transition metals. We offer a variety of product applications for instant and accurate results.
Discover What's New: Introducing Our
New
Product Innovations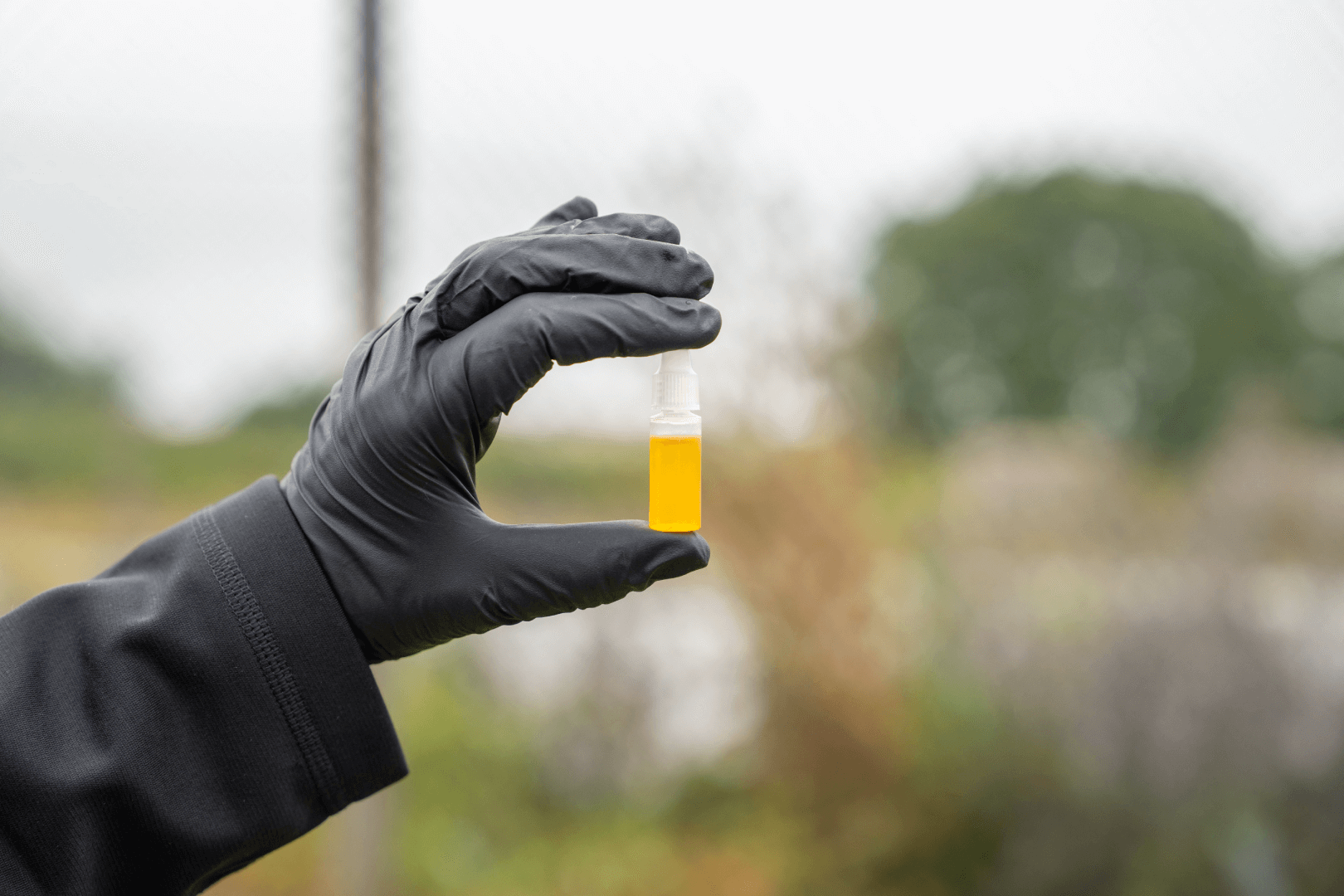 Single Use Ampoules
Introducing our one-of-a kind detection liquid in a small, one time use size for quick and easy use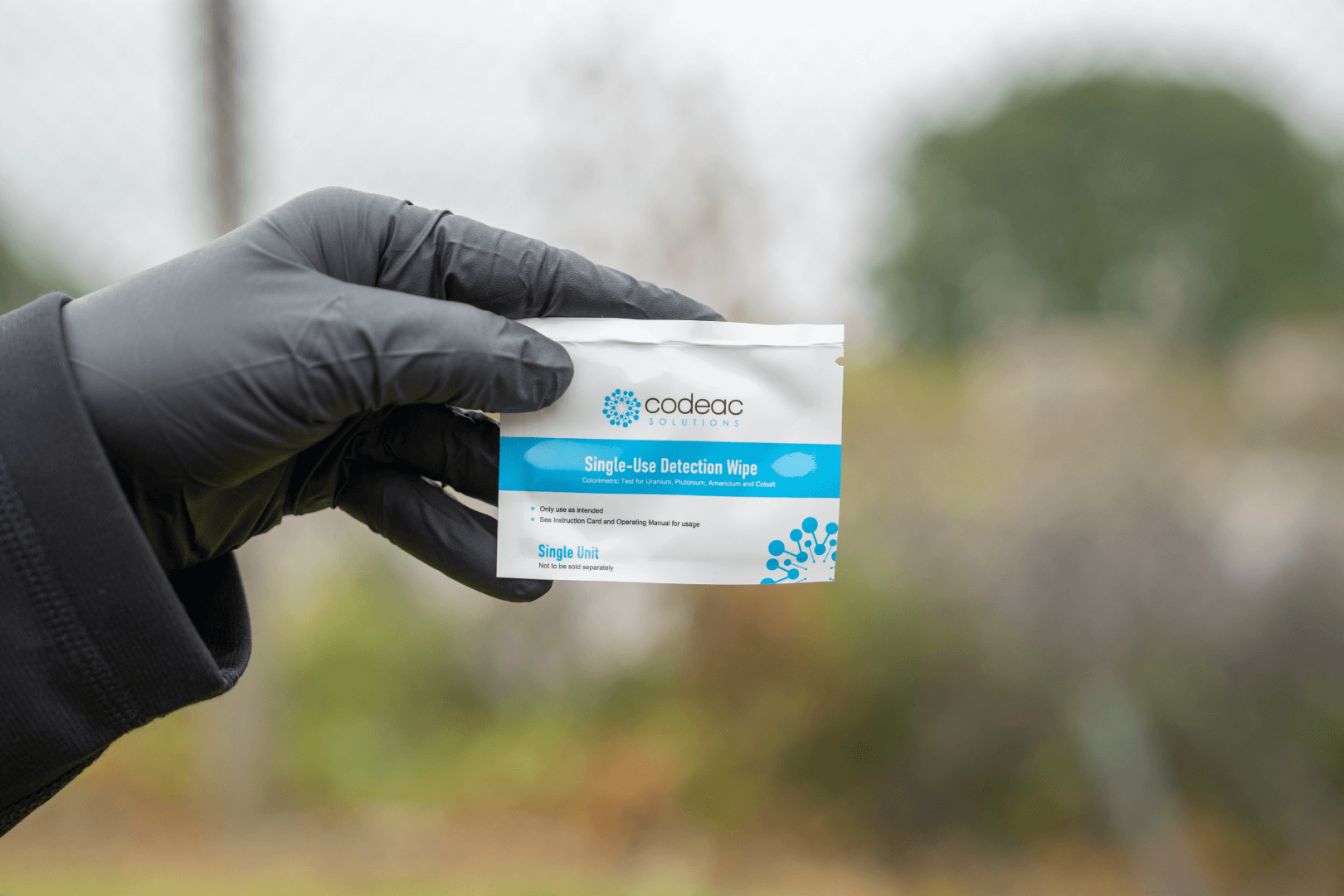 Detection Wet Wipes
Our brand new detection wet wipes allow the user to simply tear, wipe and detect.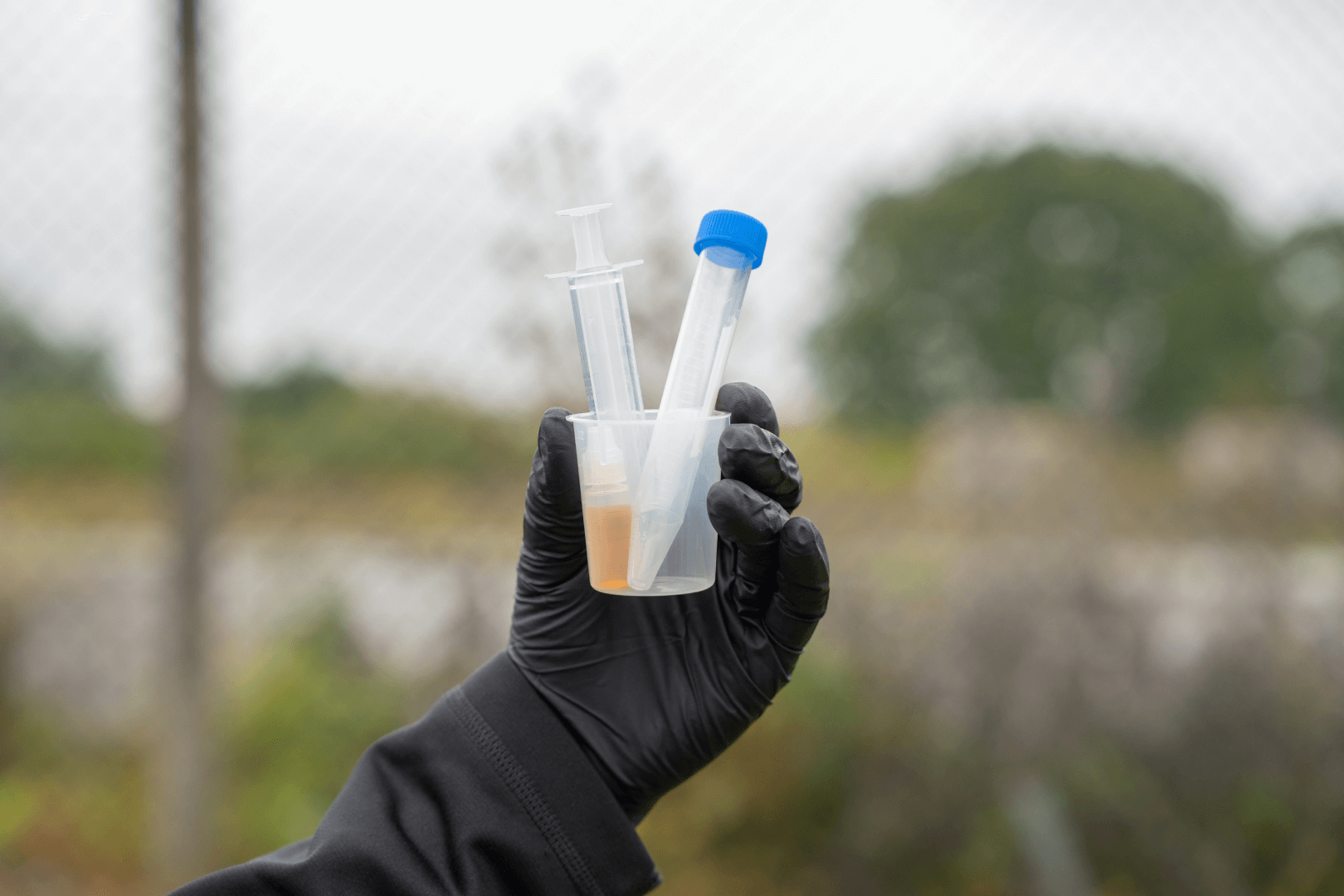 Water Tests
A new way to detect nuclear matter in liquids, introducing our new water test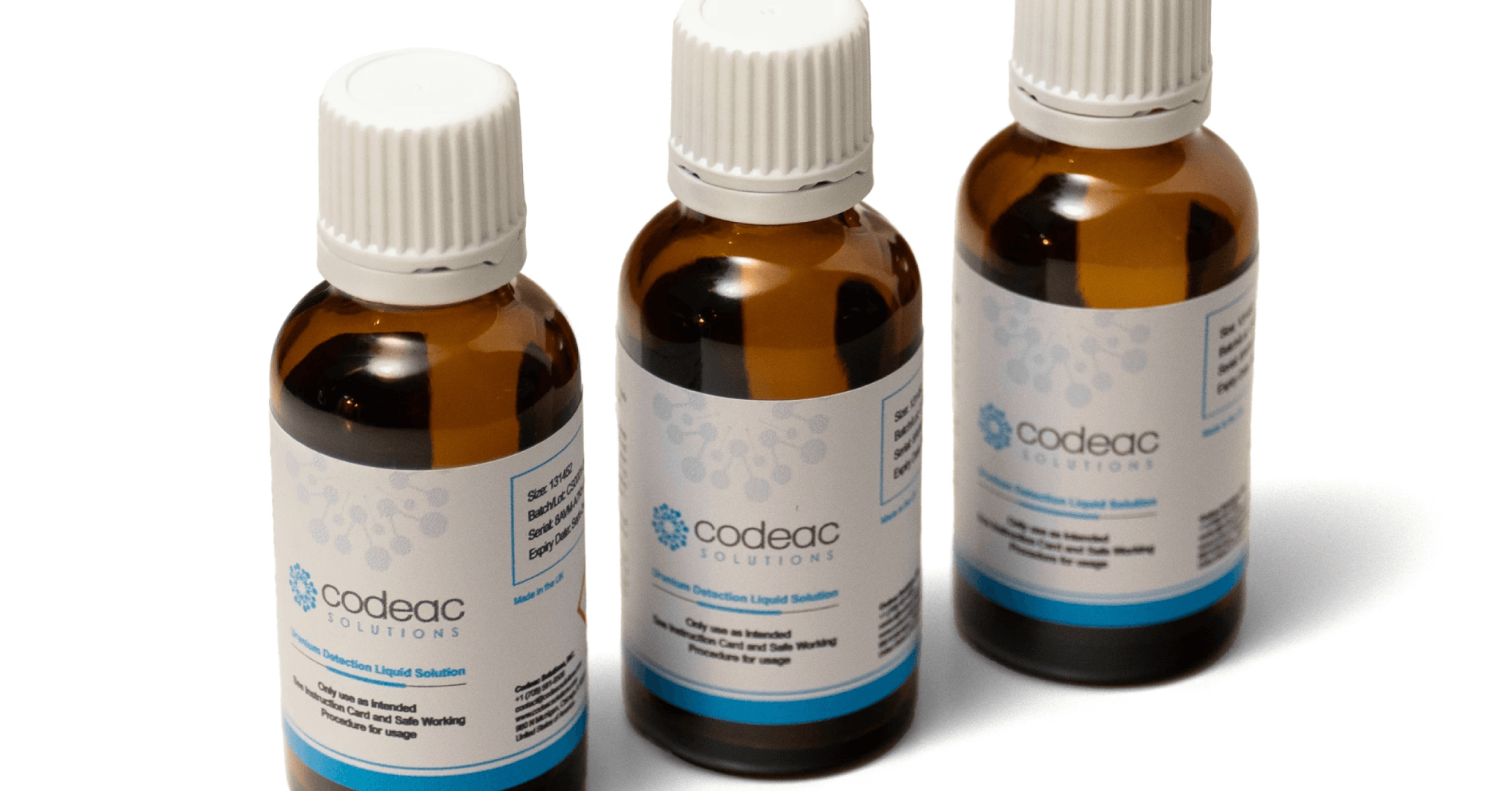 30ml Bottle
Our Liquid Detection in a 30ml bottle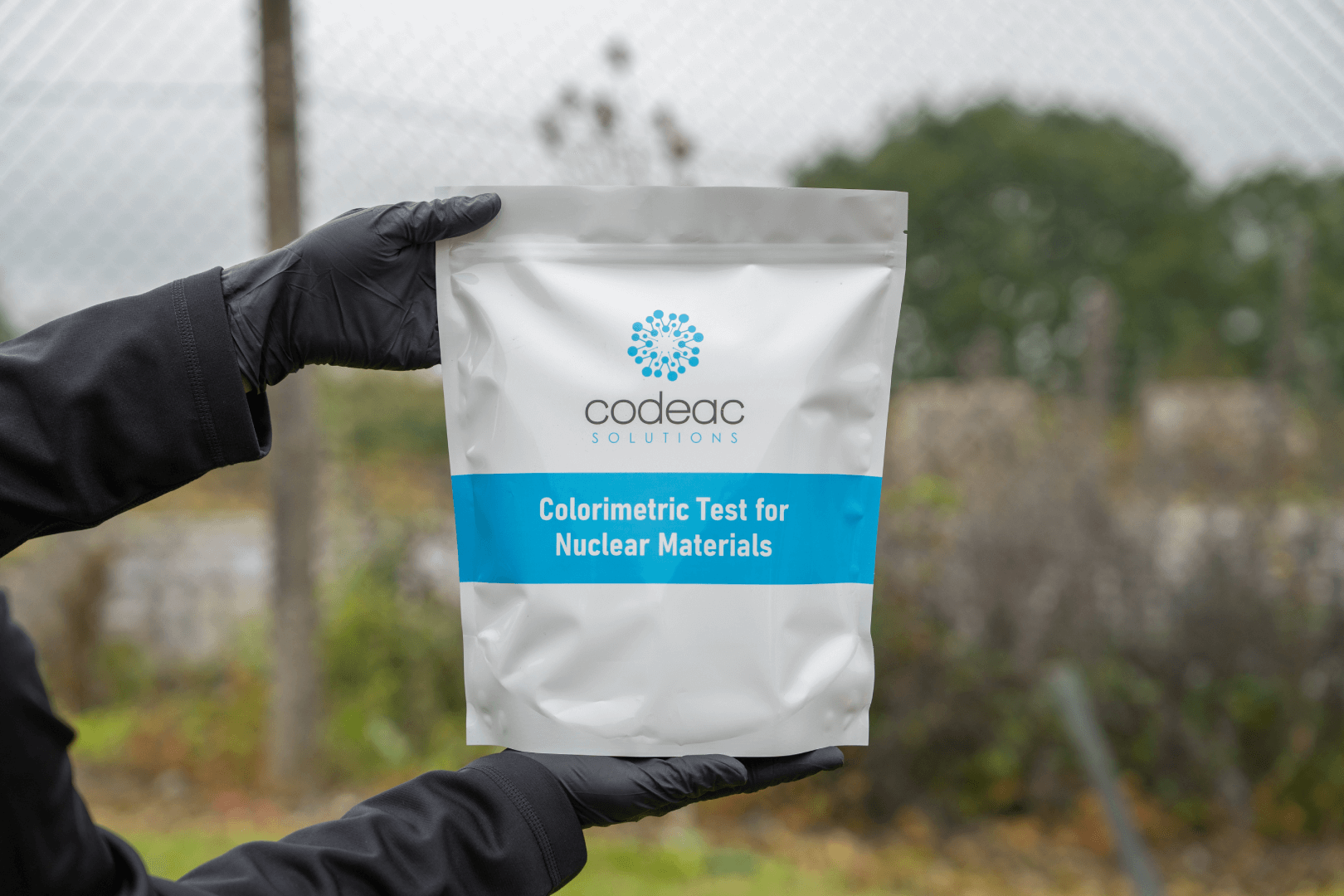 Essential Kit
Etiam posuere nunc quam, blandit feugiat orci auctor ac. Quisque eu sem vel sem euismod convallis. Pellentesque pharetra, metus sed viverra semper.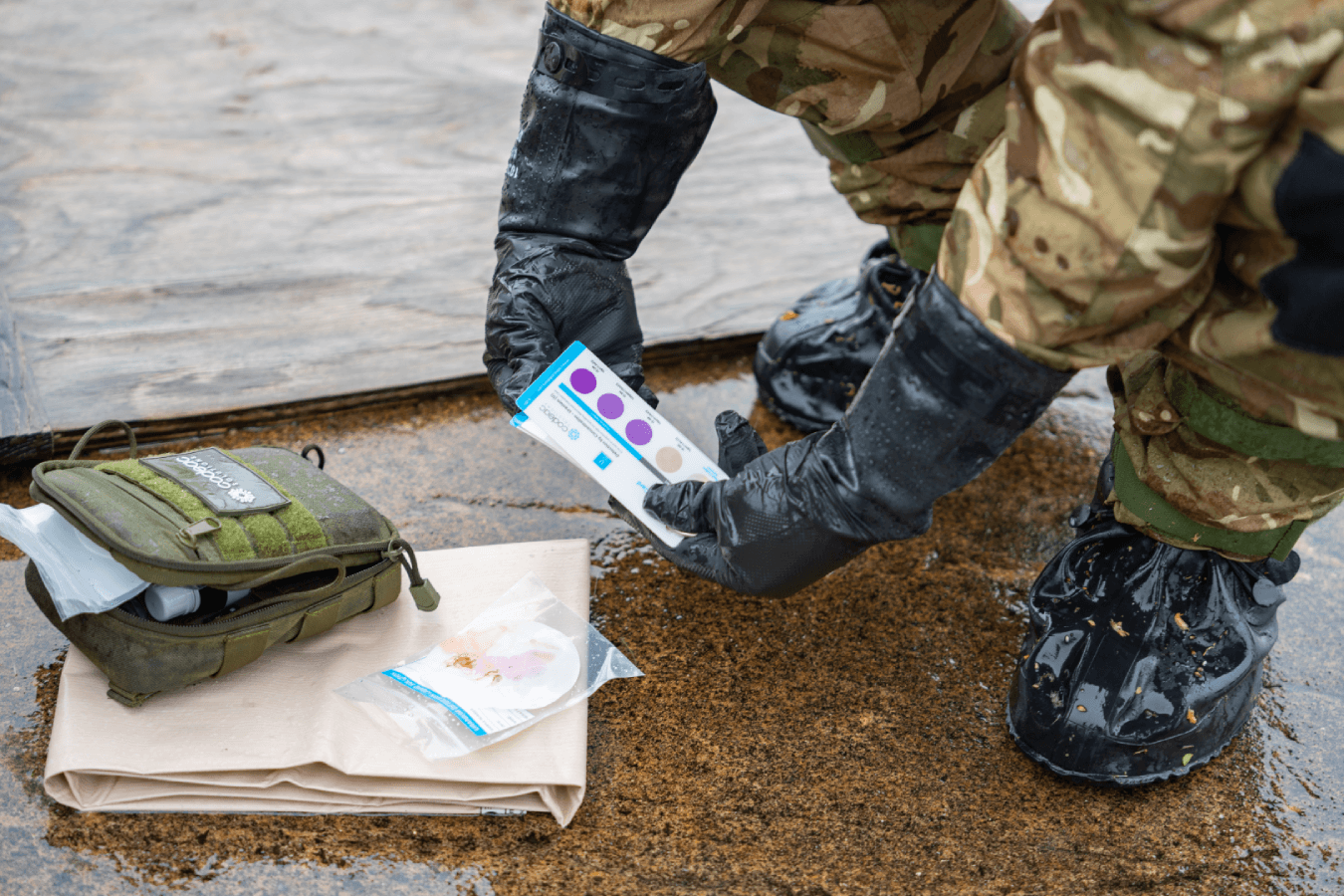 ABOUT
US
Get to know us and our innovative technology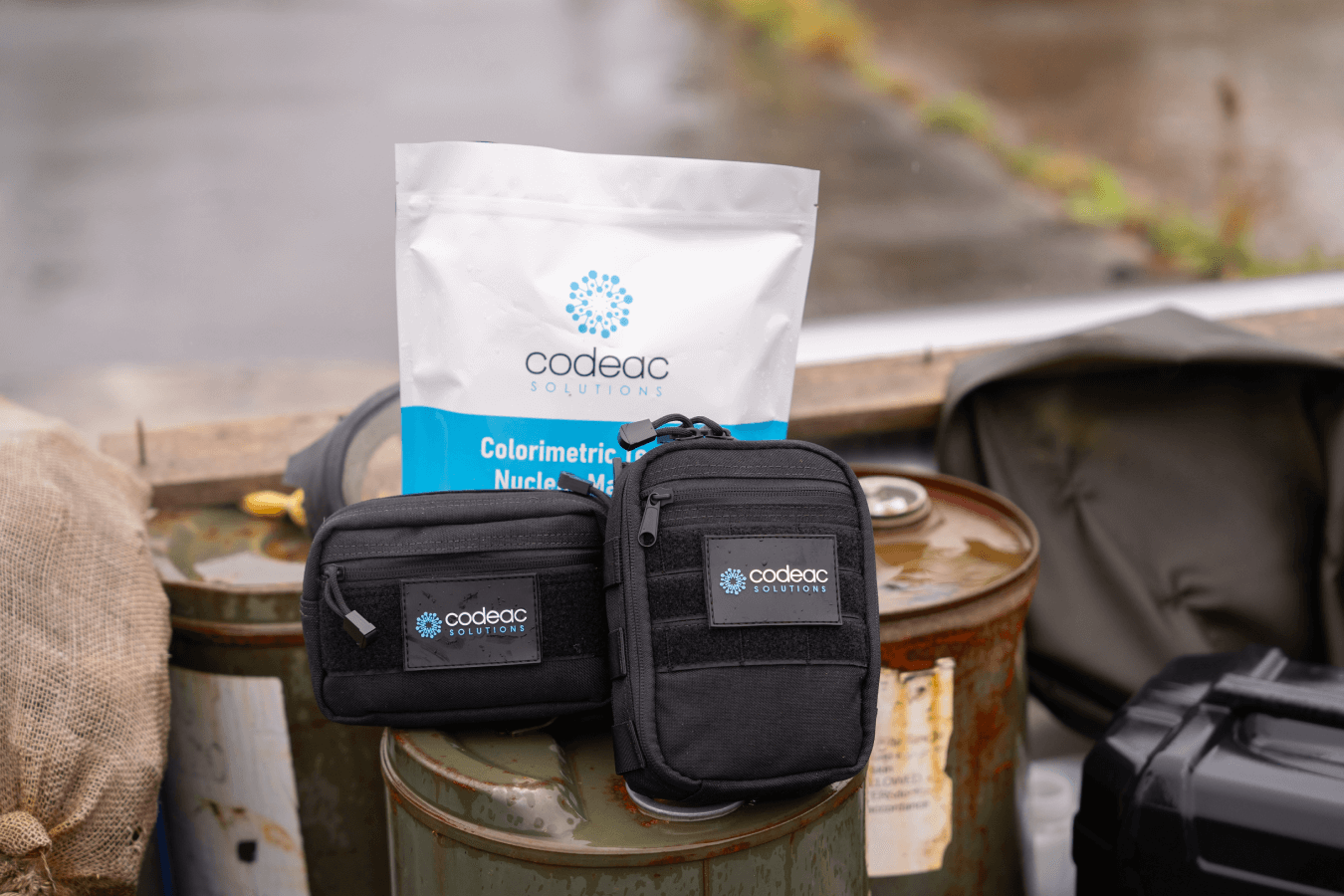 OUR
PRODUCTS
Discover our capabilities and what's next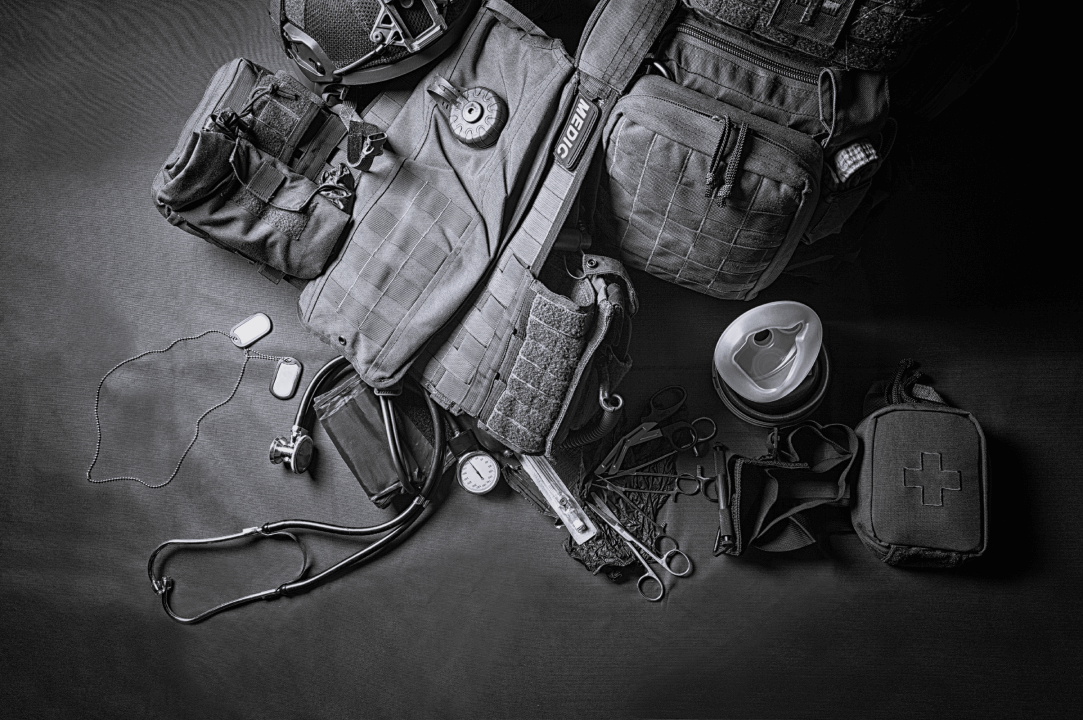 HOW
IT WORKS
Explore how to use our colorimetric tests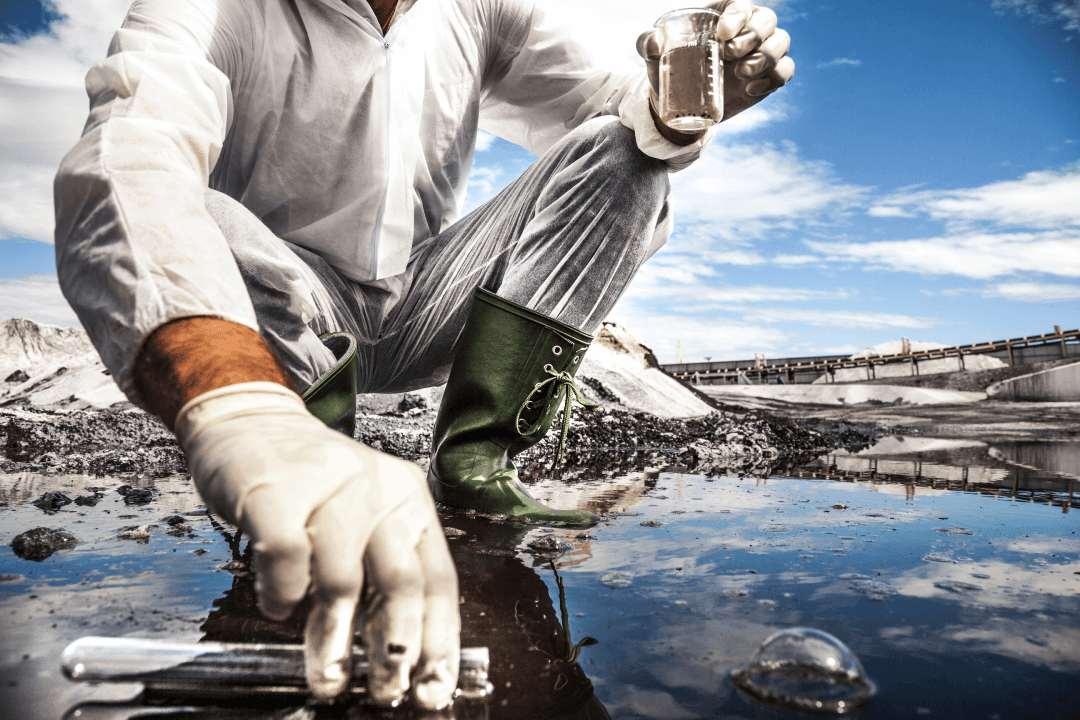 CASE
STUDIES
How Codeac Solutions helps in different scenarios
We would love to hear from you
Whether you want to know more about our products, have feedback or simply connect with us. Then click below to get in touch.